 Connect your Discord account to get notifications
You will get notified when campers win items and when FUD attacks you.
You can mute the discord channel at any time to disable notifications.

Matrica can automatically link your Camp Solana "Camper" NFTs
Matrica requires you to change your privacy settings if you want to be recieve notifications.
Go to https://matrica.io/settings?page=Privacy, click on 'Add' type "Pen Frens" and then check the box for Allow to view Discord and Save.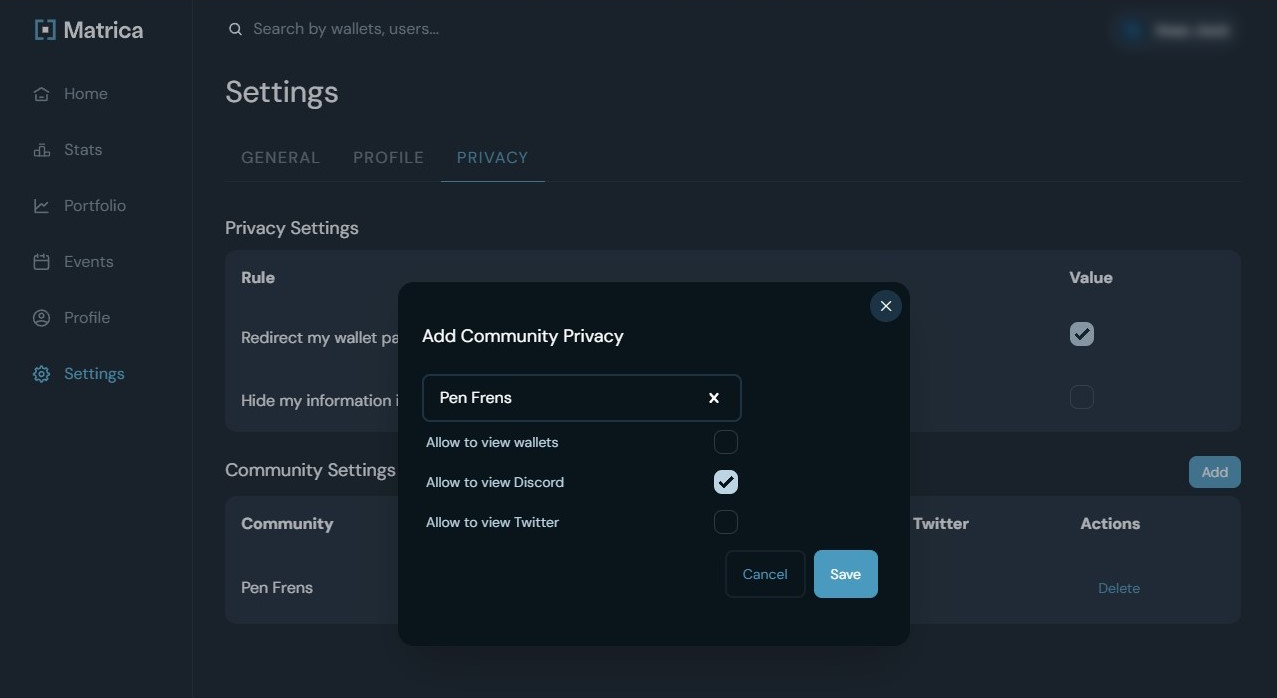 * Matrica data updated every 15 minutes.

If you have linked Matrica and still don't see all your campers, use the option to Connect your Discord and "Link Campers" from above.